Cowley Group provide heating for churches and historic buildings
Heating makes up over 80% of a buildings energy use and carbon foot. It costs a lot of money to run, maintain and replace so it is important that its done right. There are many options to consider when it comes to heating older buildings. The fabric of the building must be given very careful consideration particularly when buildings are listed and part of our heritage.
Whilst it is certainly a good idea to start with improving the heat loss, it is advisable to have a building surveyor with experience in older buildings to assist on this. It can sometimes be a very expensive way of causing more damage than good. Modern buildings are designed very differently, for example, adding insulation to an older external wall that was originally designed to be breathable can cause issues with damp.
Design conditions are very different to that of a house. For example in a house you can simply lay an underfloor heating system down and it will work fine. in a Church with high ceilings this will likely only bring the temperature up to about 12°C when it's minus 3°C outside. This is why experience is absolutely necessary when making modifications to a heating system.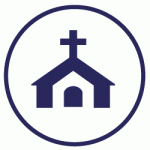 We provide heating in Churches and Historic Buildings in Surrey, Sussex, London and Kent

© Cowley Group 2021
Cowley Group
Chevron House




14-16 Reading Arch Road




Redhill, Surrey




RH1 1HG
Opening Hours
7.30am – 4.30pm




Monday – Friday