Cowley provide commercial boilers for Hotels and Restaurants
Hot water requirements are probably the most essential part of hospitality to get right. Many people underestimate just how much hot water a commercial kitchen requires. Hot taps are often running constantly for a whole evening especially when the kitchen is busy which can drain even a large cylinder very quickly if the recovery rates are not good enough.
Down time is also a no go area. If there's no heating or hot water then neither a hotel or a restaurant can run. This is why a system should always be designed to provide a backup when something goes wrong. This can be achieved by having standby and duty on every piece of equipment or by spreading the load. for example this could be achieved by having 4 smaller boilers rather than 1 or 2 larger boilers so that if one boiler fails, you can continue to function whilst the situation is resolved.
Maintenance is of great importance in a hotel. This is not only to ensure compliance with regulation but also to ensure that the equipment is working efficiently and to bring to attention any faults or potential faults before they become an issue. Hotel boilers have heavy usage unlike other buildings such as a house where heating demand is intermittent. This means that regular servicing to clean parts such as the heat exchanger will not only prolong the life of the equipment but also ensure that the heating runs more efficiently.
Legionella is another key area of concern for hotels. With the need for a lot of stored hot water and long runs of domestic hot water pipework to meet the high demand comes the risk of legionella. This risk can be greatly minimised by ensuring that hot water generators are kept at the correct temperature and regular water samples are taken and tested for legionella.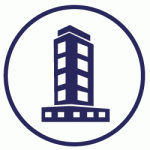 We provide Commercial Boilers for Hotels and Restaurants, in London, Surrey, Sussex and Kent